Please select products in "Products" section
We are here to serve you and answer any questions you may have
Please select products in "Products" section
Please select products in "Products" section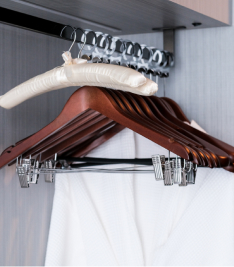 Hangers,Dust Mop, Ball Bags, Towels & Many More
Grab all the essentials to clean your house
Make your journey more comfortable
Emertie
I was looking for some good tea towels for my glassware. I wanted to go cotton as these are thinner than normal towels and easier to fit into glasses and cups. Have to say they dry the delf quick and leave no streaks or lint which is great. The pack of 12 should keep me going for a good while and I took their advice and washed the towels before using them. Very happy with these and if you want to save time drying your dishes then these cotton towels do that better than your normal tea towels.
Justin Codd
I bought these towels out of necessity; my dishwasher broke down. The cost of the repair exceeded the value of the washer so I've opted to remain dishwasher-less for the foreseeable future..!! Having worked in a small cafe for a number of years I know only too well the wrath of the below par towel, low absorbency and the accumulation of lint on the surface of glassware. These brand new towels, which I might add arrived a couple of days early, are extremely good towels and are exceeding my expectations with no lint and high absorbency – but to achieve this you must follow the instructions. When they arrived I put them straight into a wash as suggested on the packaging and waited eagerly for my cutlery and glassware to build up as the towels themselves dried.
Roberta
These are truly professional quality towels. They remove water spots from glassware leave glasses sparkling. I highly recommend them, I am thrilled with them. I used to own a restaurant and we used a similar towel from an industry supplier for our glassware, but I have not been able to find any until now, you won't be disappointed.
Please select blog categories in "Blog" section