The Ultimate Camping Essentials Checklist For Outdoor Adventure!!
Camping is one of the best ways to get away from your daily chores and explore nature. Imagine camping on top of a mountain or in the middle of a dense forest, playing the guitar, singing songs, dancing under a starlit sky, or in front of a bonfire!
Doesn't that sound amazing? Many of us have fantasized about having such an experience, and when the time comes, we certainly can't keep calm.
So, if you're planning a camping trip, here are the top camping accessories you must have in your backpack for the camping world.
Tent
Camping and tent are two words that go hand in hand. Sleeping under the stars may have a fantasy feel to it, but sleeping in the open will not. So, if you don't want to sleep out in the open, pack a tent in your camping gear. Make sure you have all of the necessary equipment, such as rope, stakes, tent poles, and a rain fly, whether you choose the best two-person tent or a larger cabin-style tent.
Sleeping Bag
The second most essential item is your sleeping bag. The temperature of a camping location might decrease drastically at night. In this situation, a sleeping bag will keep you warm. There are a few more things to be concerned about apart from the weather.  It is possible that the ground on which you have pitched your tent is uneven or wet. Consider how uncomfortable it would be to sleep in frigid conditions on uneven, soggy ground. Don't forget about the bugs as well. So now you see why you need a sleeping bag.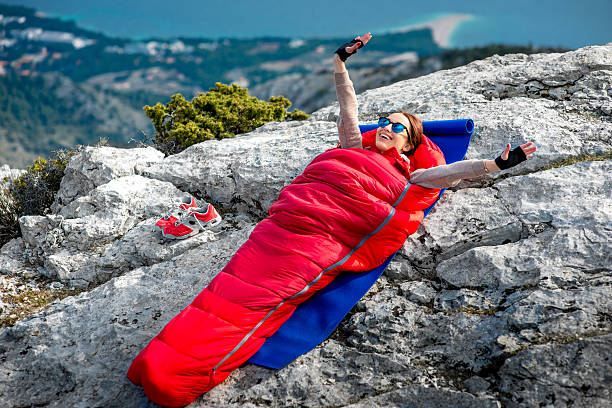 Lamp and torch
Even if you are a brave soul, roaming around in the dark is not a good idea. Furthermore, sleeping in a completely dark tent is not recommended. When going camping, bring a lamp, lantern, torch, or something similar. One of the camping necessities is a portable, battery-powered light source. It will come in handy when you need to find something in your tent, navigate around the camp, or respond to nature's call. Many campers believe that headlamps are the best option due to their hands-free functionality.
Water bottles
Have you ever heard the phrase "hydrate or die"? Hydration is essential, especially when walking on a rough path under the scorching rays of the sun. You'll need water for everything from drinking to cooking to staying clean while camping. This is especially important if you are camping in an area without running water. As a result, water bottles are basic camping necessities. Carry them with you so you can fill them whenever you come across the clear water.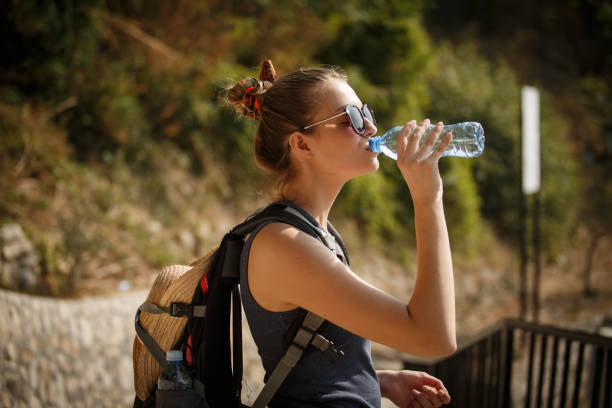 First Aid Kit
While camping is unlikely to result in a life-threatening injury, even a long day of hiking can result in blisters that require bandaging. Small cuts and scrapes, too, can become infected quickly if left untreated, so keep bandages and antiseptic on hand. Other essentials for your first aid kit should include scissors, adhesive, gauze, soap, a CPR mouth barrier, and an emergency whistle. Don't forget to pack sunscreen and insect repellent. Sunburn and bug bites can put an end to your vacation just as quickly as a laceration.
Hammock
Hammocks provide comfort in the backyard, so it's no surprise that they're popular at campgrounds as well. They are lightweight and portable, making them ideal for storing in your car's trunk. While camping in a hammock, you also get a better view and avoid the discomfort of sleeping on slanted or rocky ground. It also gives you more flexibility in terms of where you sleep at night: you can hang your hammock between trees and rocks, beneath piers, over a stream, on a hill, or next to a waterfall. A hammock allows you to get off the ground and into the fresher air.
As its important that hammock must be portable and light weight while camping so you can experience an amazing Portable Backpacking Hammock with Keeble Outlets.
Product Link- https://www.amazon.com/dp/B01L9WN14O?ref_=cm_sw_r_cp_ud_dp_7QJJMP373VP8XYFK2R5Z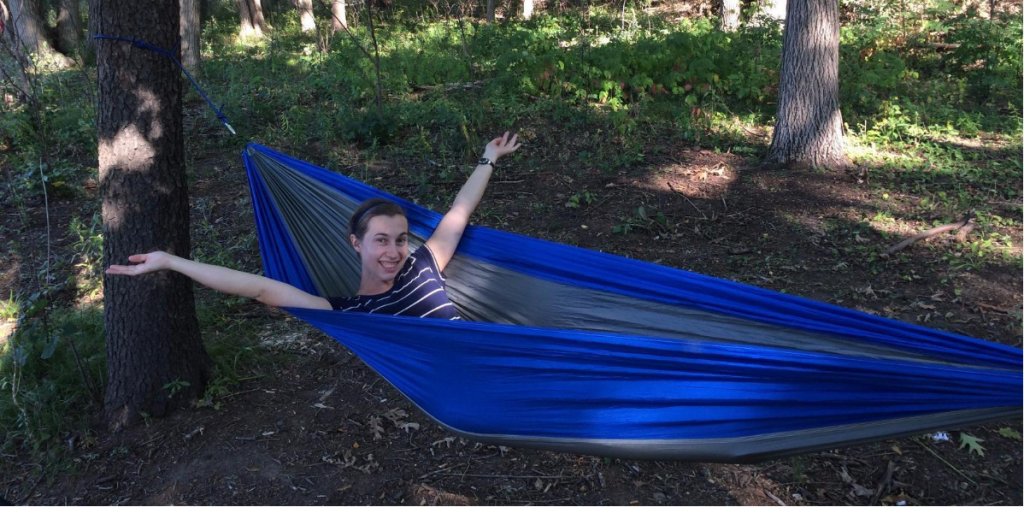 To make your next camping vacation the best experience of your life, all you need is an amazing camping spot and this list of top camping equipment.
So, what are you waiting for?
Start planning today, and remember to bring everything you'll need.